Pholk is where melanin meets wellness
Pholk Beauty offers natural, farm-to-face skincare that helps you feel comfortable and naturally beautiful in your own skin. We don't just fade melanin, we balance it. Working with Black farmers in the Southern US, Africa and the Caribbean, we source the freshest, purest, and most potent superfoods to keep your skin healthy, ageless and glowy.
Top Picks for Melanated + Sun-Reactive Skin
Say Bye to Fall Flareups
Stop post-acne hyperpigmentation before it starts with our #1 cleansing and balancing
Aloe Lemon Balm Face Mist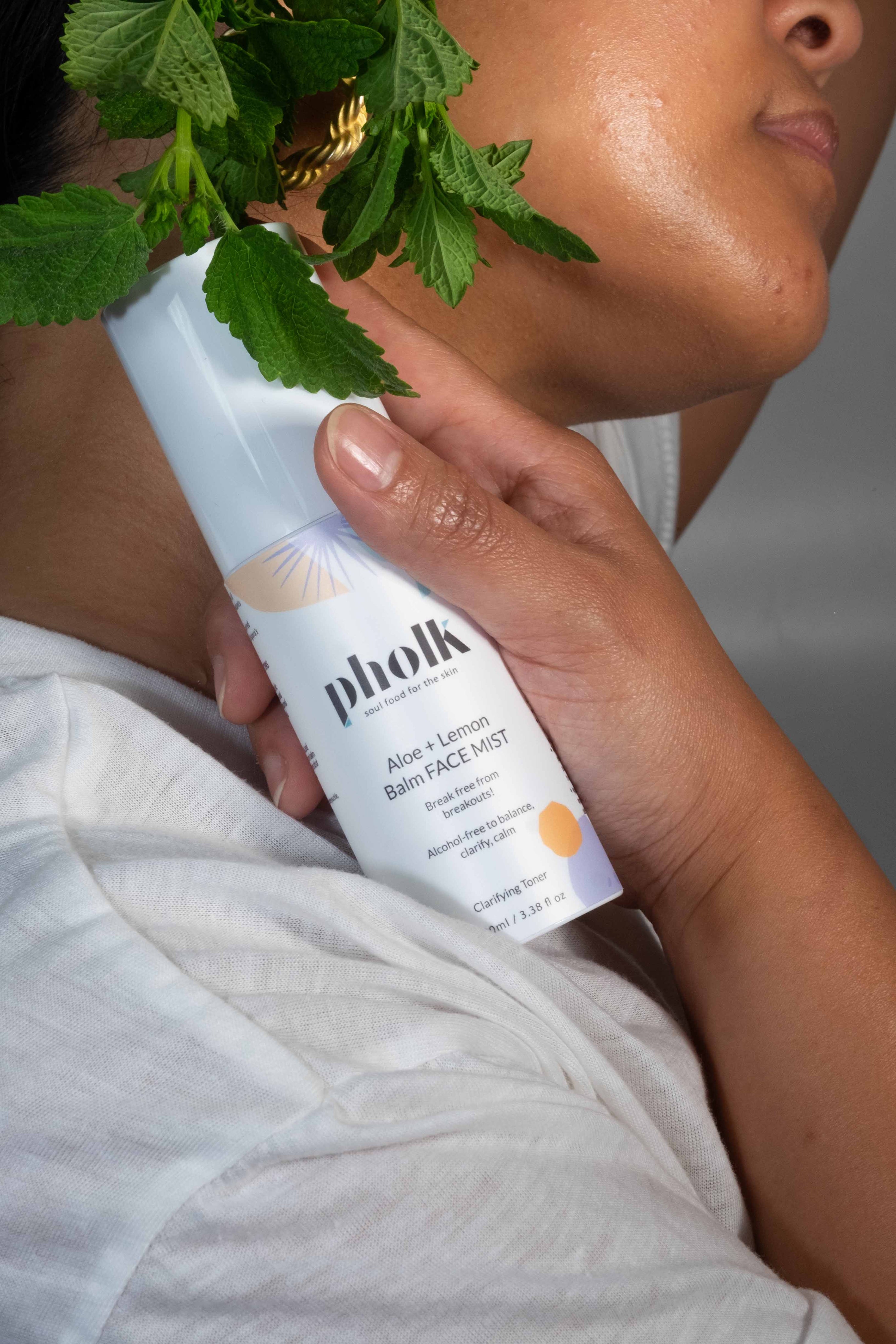 $14.00
Regular price
$20.00
Toner for oily, combo, and acne-prone skin, ingrown hairs, hyperpigmentation
Aloe Lemon Balm Face Mist is your pore-clarifying cure for skin prone to acne, ingrown hairs, and hyperpigmentation. It can be used all day to stay cool, calm, and balanced 24/7.  


Key Ingredients

Distilled Aloe Water, Western US
A natural source of salicylic acid, aloe unclogs pores and gradually smooths    textured skin from breakouts and ingrown hairs
Distilled Lemon balm Water, Southern US
Anti-bacterial, anti-viral, and anti-inflammatory, lemon balm water detoxifies pores and gets rid of acne-causing bacteria. Minimizes the appearance of dark marks and acne scarring.
Full Ingredients
Organic hydrosols: aloe, lemon balm, essential oils:  lavender, lemon balm  


Directions
Use throughout the day to keep skin clean, shine-free and balanced. Spray directly on face or use with cotton pads. To minimize ingrown hairs and calm skin after hair removal, apply on clean skin after waxing or shaving. 
 100 ml / 3.38 fl oz